Welcome to the Optometry Association of Louisiana
The Optometry Association of Louisiana (OAL) is a group of state-licensed optometrists who deliver primary eyecare to citizens in all parts of Louisiana. Over 300 members strong, the organization provides continuing education programs for its doctors, sponsors programs to improve eyecare in Louisiana and abroad, and represents Louisiana nationally at optometric programs and events. The OAL also promotes legislation to insure all Louisiana citizens have access to quality eyecare.
What is a Doctor of Optometry?
Doctors of Optometry (O.D.'s) are the independent primary health care professionals for the eye. Optometrists examine, diagnose, treat, and manage diseases, injuries, and disorders of the visual system, the eye, and associated structures as well as identify related systemic conditions affecting the eye. (American Optometric Association) Doctors of Optometry also diagnose associated systemic conditions; prescribe oral and topical medications (e.g. antibiotics, antivirals, anti-inflammatories, & pain relievers, among others); perform minor surgical procedures on and around the eye; order and interpret blood work and neuro-imaging (such as MRI, CAT scan, etc.); offer vision therapy and vision rehabilitative services; fit contact lenses; and prescribe eyeglasses. For more information, please browse this site and visit the American Optometric Association's website at www.aoa.org.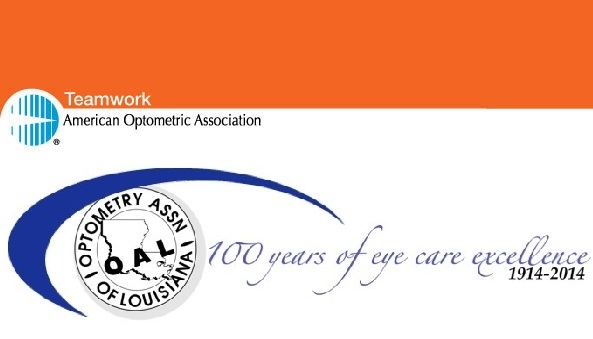 AOA Congratulates the OAL on its 100 Years of Service to Optometry!

Congratulations to the Optometry Association of Louisiana (OAL) on its 100 year anniversary! Let's take a look at what makes optometry so special for the OAL and it's members.



Dr. Sandefur Recognized for Excellence in Leadership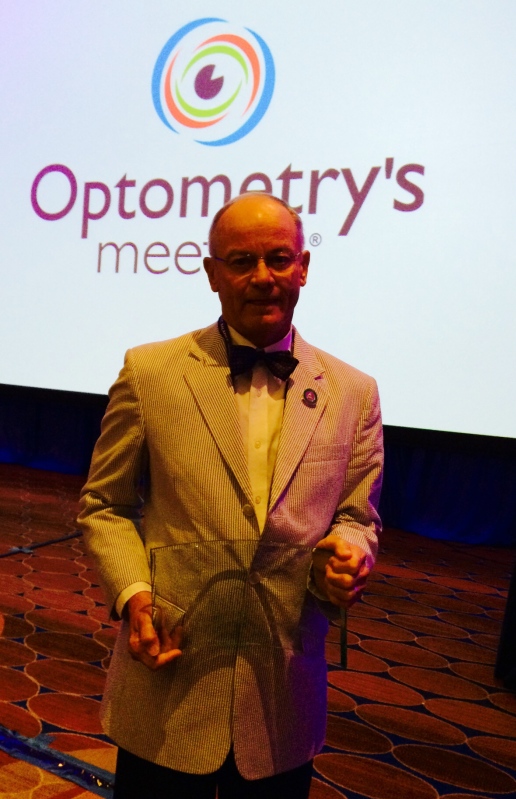 Not even a week after the OAL celebrated its Centennial Anniversary, came another huge accolade for Louisiana! During the AOA House of Delegates in Philadelphia, PA, Louisiana's own Executive Director, Dr. James D. Sandefur, received the Virgil Deering Executive Director Award of Excellence. A group of 25 or so Louisiana ODs & wives were on hand to escort Dr. Sandefur to the podium to recieve his award.

Dr. Sandefur remarked, "What I do, I do for this wonderful profession of ours. We've come a long way, and we've got a long way to go, and I hope all of you will join me in continuing to work for this great profession".

The OAL congratulates Dr. Sandefur, who makes us all so proud to practice in Louisiana! To view Dr. Sandefur's official award notification, CLICK HERE.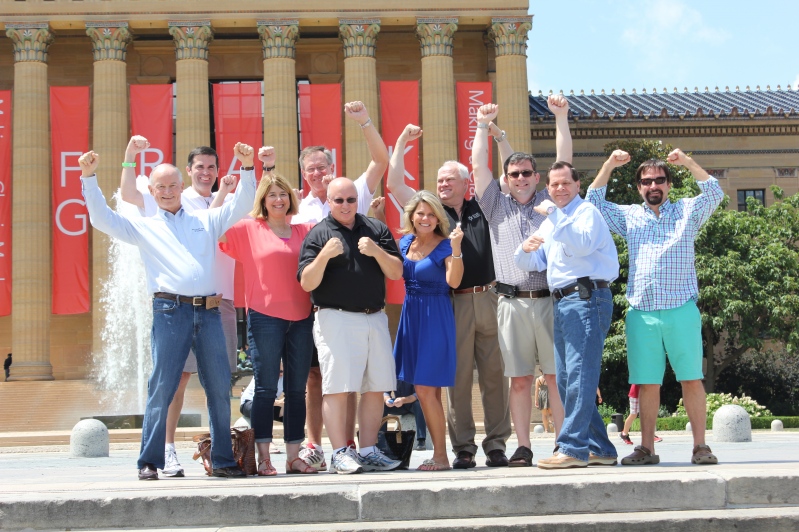 Some of the OAL delegation at Optometry's Meeting celebrate with Dr. Sandefur on his national award, the OAL's 100th Anniversary, and the hugely successful convention! They are shown here at the top of the steps of the Philadelphia Museum of Art, made famous in the original movie "Rocky" by his "Victory" pose.






OAL Recognizes Leaders, Lawmakers
During 100th Anniversary Convention
The OAL recognized many fine leaders and legislators during the June 20-22, 2014 Convention. While the award recipients are all more than deserving, we know that the real winners are each and every OAL member and the patients we care for in this great state! Dr. Jeff Anastasio, representing the OAL Awards Committee, served as emcee for the Awards Program. The OAL congratulates all of the award recipients, shown here.
The OAL, the Louisiana Rural Hospital Coalition, the Louisiana Primary Care Association, AARP, & the Louisiana Nursing Home Association applaud the Louisiana Legislature for overwhelmingly passing House Bill 1065 by Rep. Rogers Pope, signed into law on June 1, 2014 by Governor Bobby Jindal.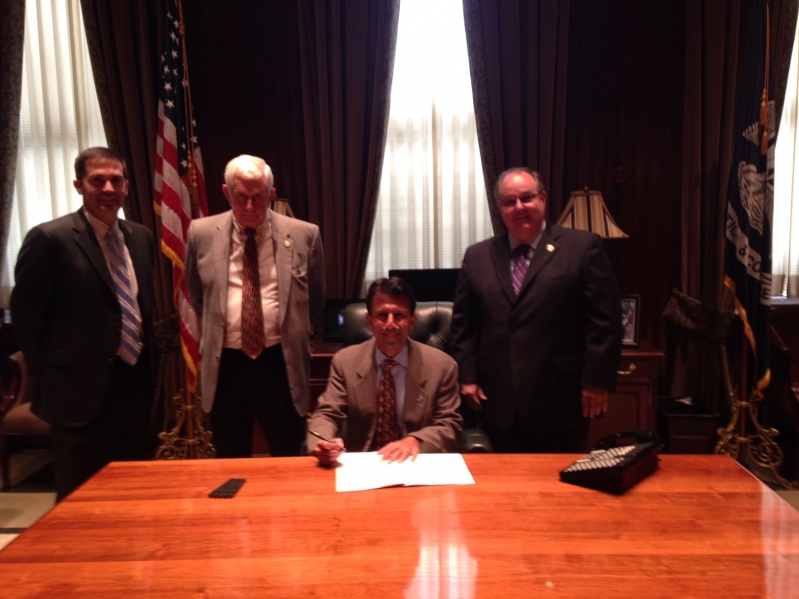 HB 1065 is signed into law. Looking on are, from L to R, Chris Wroten, OD (representing the OAL),
Rep. J. Rogers Pope (Author of HB 1065), Gov. Bobby Jindal, and Senator David Heitmeier, OD.

HB 1065 overwhelmingly passed the House and Senate chambers and was signed into law by Governor Bobby Jindal on June 1, 2014. The bill greatly increases access to needed eye care services for Louisiana's citizens by adding a limited set of eye care procedures to the list of minor surgical procedures which trusted Doctors of Optometry already provide in Louisiana. In fact, every one of these new procedures has been safely and effectively provided for decades to tens of thousands of patients by Doctors of Optometry in other states. To learn more about this landmark legislation, please click here.

OAL Breaks Attendance Records In All Categories
During the 100th Anniversary Convention!
The Optometry Association of Louisiana celebrated its 100th Anniversary with a blow out of a Convention, June 20-22, 2014 in Baton Rouge, Louisiana. Here are some of the images from the celebration that will long remain with us: