Welcome to the Optometry Association of Louisiana
The Optometry Association of Louisiana (OAL) is a group of state-licensed optometrists who deliver primary eyecare to citizens in all parts of Louisiana. Over 300 members strong, the organization provides continuing education programs for its doctors, sponsors programs to improve eyecare in Louisiana and abroad, and represents Louisiana nationally at optometric programs and events. The OAL also promotes legislation to insure all Louisiana citizens have access to quality eyecare.
What is a Doctor of Optometry?
Doctors of Optometry (O.D.'s) are the independent primary health care professionals for the eye. Optometrists examine, diagnose, treat, and manage diseases, injuries, and disorders of the visual system, the eye, and associated structures as well as identify related systemic conditions affecting the eye. (American Optometric Association) Doctors of Optometry also diagnose associated systemic conditions; prescribe oral and topical medications (e.g. antibiotics, antivirals, anti-inflammatories, & pain relievers, among others); perform minor surgical procedures on and around the eye; order and interpret blood work and neuro-imaging (such as MRI, CAT scan, etc.); offer vision therapy and vision rehabilitative services; fit contact lenses; and prescribe eyeglasses. For more information, please browse this site and visit the American Optometric Association's website at www.aoa.org.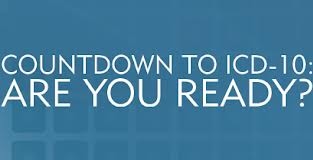 The OAL encourages you to act NOW and firm up your ICD-10 preparations so that your office is ready for the coding changeover on October 1, 2015. Contrary to popular belief, it is unlikely that there will be another postponement. OAL members may click here to visit our ICD-10 Resource Page with helpful information.
Johnson to Receive Lifetime Achievement Award
SCO to Present Award during Homecoming Weekend
OAL Optometrist & SCO Board of Trustees member
Jarrett Johnson, OD '90
, MPH - pictured with Board Chair
Steven Reed, OD '95
- has been selected to receive SCO's 2015 Lifetime Achievement Award. Presented during Homecoming, SCO's highest award bestowed on alumni recognizes significant contributions to the profession of optometry. A former SCO Board chair, Dr. Johnson is a Past President of the New Orleans Optometric Society. She has served in numerous public service roles throughout the New Orleans area, where she's celebrating 25 years of practice. Dr. Johnson also co-chaired SCO's "Envision Our Progress" campaign with
James Sandefur, OD '65
. Learn more about Dr. Johnson's career accomplishments in this
news release
about her upcoming award.
The OAL congratulates Dr. Johnson on this prestigious award!
Optometry's Meeting, June 24-28, 2015, Seattle
The Optometry Association of Louisiana was well represented at this year's AOA Meeting. Here are just a few images captured from the 118th AOA Congress in Seattle:
Another Huge Convention in the Books
Baton Rouge, LA, June 8, 2015--- 190 Optometrists, 130 Paraoptometrics, and 26 Optometry Students jammed the Crowne Plaza Executive Center in Baton Rouge June 5-8, 2015 for another record setting convention! CE Tracks were offered for the ODs featuring traditional therapeutic continuing education, as well as an Advanced Procedures Course. Paras were able to attend hands on workshops, as well as classroom CE throughout the weekend. Below, are images from this year's huge meeting: